4 flights, lots of airport delays, 1 webinar, 7 hours of video, 1 tropical storm, Q3 planned out, lots of Muay Thai fights and much more in this week's blog…

Here we go again. Adding running back into my routine on Mondays to get my weight down. After I get my Monday morning to do list done it time to hit the pavement and build up to a 1.5-mile run followed by 50 swings with a 52lb Kettlebell. Started a little rough this week with more walking than running.
Headed off Tuesday to Alan Belcher's gym to work on some big things for our consulting company Combat Business Success. But I am flying into a tropical storm, part of me wants to skip this trip but I know what needs to be done to push this business forward.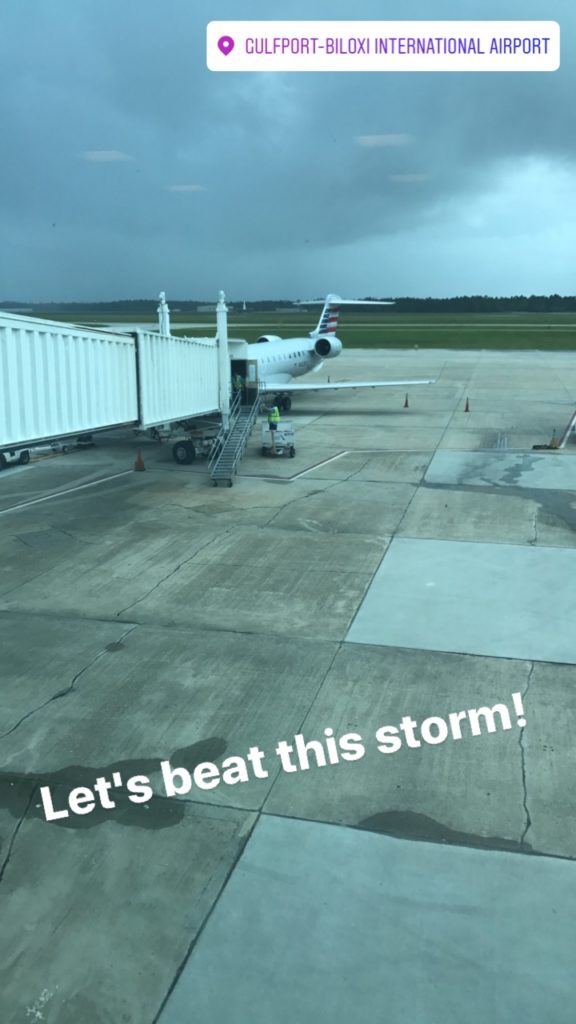 Talk about rain, it's all we see. The good news is that we have wifi so we can crank out some serious work. We did a live webinar reopen our most affordable coaching program and had so many technical difficulties but we kept pushing forward and I don't think many people noticed. This webinar was a big success and we got some great new clients.
**TIP: Things will go wrong and take longer than you expect but you have to keep pushing forward.**
Time to head home for a couple hours and then to Iowa to coach a couple of our Muay Thai fighters, Maddison and Paul. Another flight delay but I really like airports and have so many travel hacks that I actually enjoy flight delays (in the right airports). I make it a game to make airport travel as fun as possible and add hacks on each trip.
Had to upload 7 hours of video from my meeting with Alan for our Social Media Challenge. We are really cranking out crazy good content.
Paul fought a good fight and lost a close decision. It was his first fight and that is always the hardest. He's a good kid and will be back! You can learn or quit and he is definitely a tough kid who will be back.
Now its time to grab some sushi, yes sushi in Iowa. I too like to live dangerously. Maddison is fighting tomorrow so we let her pick dinner and it was Awesome. Time to rest up and get ready for tomorrow. But first I have to review my book again. I almost have this thing memorized.
Bummed out that Madison lost but very proud of her for getting in the ring. Few people will know what a challenge that is. She fought hard and it wasn't her day. As a coach, I always take responsibility when any of our fighters lose. So we will be back to the drawing board to make adjustments to get our TEAM ready for the next one.
On the plane, I listened to the audiobook Stealing Fire and I highly recommend it. It was an eye-opening experience.
Made it home for a pretty relaxing Sunday and gearing up for a busy week. One last push to finish my book off and get some good training in at Peak!
Next week we get a new mat for the bag rack and some new bags. This gym will be ridiculous when I am done with it.