No matter how good your gym is doing, there are ways for you to make even more money from your facility to maximize your profits and boost your martial arts income.
Bringing in new members is the lifeblood of your gym. You always need to be adding new students since others will choose to leave, that's just the nature of the business.
But this is why you need to be marketing and spending money on advertisements consistently. Never back off on this to save money as it will hurt you in the long run.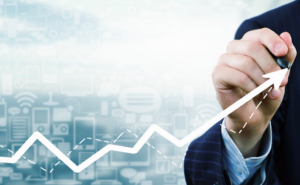 THREE WAYS TO BOOST YOUR MARTIAL ARTS INCOME
Boost Your Conversion Rate
Your advertising is going to bring prospects to your gym. You've learned that the better you get at signing those prospects up, the more money you'll make.
What is your conversion rate currently?  Say its an average 50%.  20 intros = 10 new students.
What would just a 10% increase do to your bottom line? 60% 20 intros = 12 new students x 12 months x $150 a month =$3,600 added to your annual sales.  Now imaging what happens when you do this every month and get the percentage over 70%.  Most of my clients are well over 70% conversion rate.
You have to keep training your staff to keep improving this number.
Generate More Repeat Sales
Another key number is your retention rate. Once you've got your students, you need to keep them. It's a lot cheaper to keep a current student than to bring in a new one.
One of the best ways to keep your retention rate nice and high is to keep on top of those daily and monthly SOPs. Also, remember to take an interest in your members: learn their names and smile when they arrive. These little things matter.
As well as offering excellent customer service to keep people spending money with you, you can also offer new experiences and upgrades.
Offer More Services
Let's be clear, this is not all about raking in cash. You have to genuinely care about your students and have great programs to help them. Everything you charge for has to be good value for money and be delivered to the same high standard.
– Private Lessons
– Events
– Seminars
– Workshops
– Turn Events Into Online Products
– Partner With Local Businesses
These 3 areas will boost your martial arts income but you have to get your students to stay longer.  This is the best way to build a solid foundation to grow on.
Here are some bonus tips to improve your retention
– Care About Your Students
– Talk To Your Students
– Have Member Appreciation Events
– Every Quarter Improve Your Gym Equipment
– Every Quarter Make Cosmetic Improvements To Your Gym
Now go out and Implement to keep improving your Gym and Team.